Weekly update #17
I have some good news for you this week ^.^
I'll start with news about shows and movies. First of all, do you remember "iCarly"? Tell me that I am not the only one who's watching WAS watching this show on Nickelodeon. Well, the actor who was playing Carly, Miranda Cosgrove is now playing on another tv show. Alongside Patrick Warburton, Miranda will play in a comedy on NBC called "Crowded" - which premieres on March 20.
And YES! IT'S HAPPENING! I've been waiting for this for so so so so long! A few years ago (4 or 5 I don't remember exactly) I read this book called "13 reasons why" and I loved it, especially because on the back cover they said that Selena Gomez will play the main character in the movie adaptation. Then I searched for news about it, but they said that the movie was frozen... till now! It seems like Netflix bought the rights for a tv show. That's fantastic!
While word was that Selena Gomez had snagged the leading role for the upcoming Netflix series, she recently clarified that she's just co-producing it with her mom, Mandy. She opened up to Variety about the experience, saying: "She's got incredible taste in a weird, cool way. Four or five years ago, she found this book and fell in love with it. I think I was still in high school. Now we're here. We took our time with it."
As for her acting, though, she's far from hitting the producer's chair for good. She said: "I haven't touched the surface of what I'm able to do."
I'm still curious about it and I hope that we'll have the adaptation very soon - because I don't know how long I'll take this. Till then, I recommend you the book - especially if you like stories like John Green's or Jandy Nelson's :D
If you put Lily-Rose Depp, Austin Butler and Tyler Posey together and mix it you'll get a trailer for a movie called "Yoga Hosers". If you were to watch the trailer for "Yoga Hosers" with no prior knowledge of the film, you might think it's a coming-of-age flick about classic high school ennui, or maybe a Superbad-inspired rager. And you wouldn't be totally wrong. Both of those things exist in Kevin Smith's latest. But what you don't pick up in the two-minute sneak peek is that it's actually about zombies and evil forces and, as you may have deduced from the name, yoga.
15-year-old yoga-nuts Colleen Collette and Colleen McKenzie love their smart phones and hate their after school job at Manitoban convenience store Eh-2-Zed. But when an ancient evil rises from beneath Canada's crust and threatens their big invitation to a Grade 12 party, the Colleens join forces with the legendary man-hunter from Montreal named Guy Lapointe to fight for their lives with all seven Chakras, one Warrior Pose at a time.
I've told you last week that Neil Patrick Harri will play Count Olaf in the new adaptation of "A Series of Unfortunate Events". Netflix will produce this remake and now Malina Weissman and Louis Hynes are joining Neil Patrick Harris as Violet and Klaus. Even if I don't like this remake at all, I'm still curious about how it will look like.
While everyone is waiting for season 2 of "Outlander" (including me :D), the producer had cast the last actor for this season. It's Brianna. I know, I know. If you didn't read the books you're like "who the F is that". But let me tell you this

spoiler

: Brianna Randall is the daughter of Jamie Fraser (Sam Heughan) and Claire Randall Fraser (Caitriona Balfe). Brianna grows up thinking that Frank Randall (Tobias Menzies), Claire's first husband, is her father, and only learns of her mother's time travelling escapades when she is roughly 20-years-old. Shocking, I know!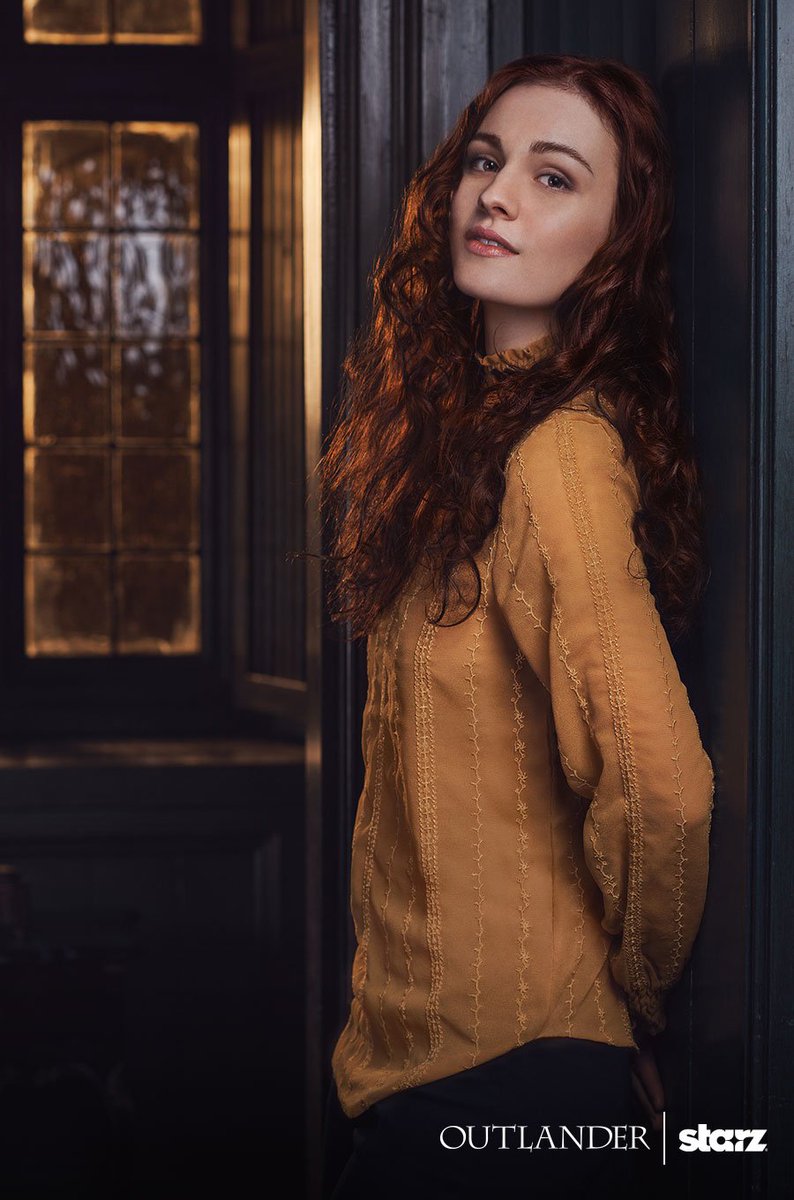 Time for the music part! :D
After breaking up with One Direction, Zayn went on his path and now he just released his new music video. Sexy and hypnotizing, he and Gigi are the main "characters" in the video. It's that kind you put on repeat and listen to all over again.
Maybe not many of you remember the 1978 movie with John Travolta and Olivia Newton-John called "Grease", but for those who remember it, FOX is remaking it and - even if I won't watch it - it has a lot of young celebs we love. Carly Rae Jepsen, Vanessa Hudgens, Keke Palmer, Joe Jonas any much more. Till then, we have the first soundtrack. Enjoy!
There's a time in a band's life when they need to do this. Now it's time for The Vamps to release a cover for an animation movie. Is maybe better than the original song because all of those rock-ish influence, but I still find this kinda funny :D
While The Vamps are learning how to fight, Zendaya is learning how to have faith and hot to trust in things. "Finding Neverland: the Album" is a collection of songs, an ode to Peter Pan and his home of Neverland.
To a magical moment to another, Coldplay just released a song with Beyonce. A colorful one, set in the heart of India. I love this song so much! What do you think about it? :>
Diana